Teleworking, open-space, remote working, etc. - endless new terms are being coined to define the changes in the way we work. As the preferred partner of major users, BNP Paribas Real Estate helps clients fulfil their real estate projects. Today, real estate is no longer just a matter of square metres - it represents a business project, a vision of the world of work. By defining new uses and workspaces, the "Work, Workplaces, Workspaces" edition of BuzzWords will offer you quick, precise answers to questions such as:
What are the main trends behind the new ways of working?
How are companies adapting workspaces to new uses (teleworking, remote working, etc)?
How is labour law adapting to nomadic working lifestyles?
What do the new workspaces look like: Nestlé Milan offices or Google Netherlands offices?
BuzzWords Work, workplaces, workspaces
GET THE BOOKLET
These short educational booklets explain an essential concept of current and future real estate through key figures and practical cases.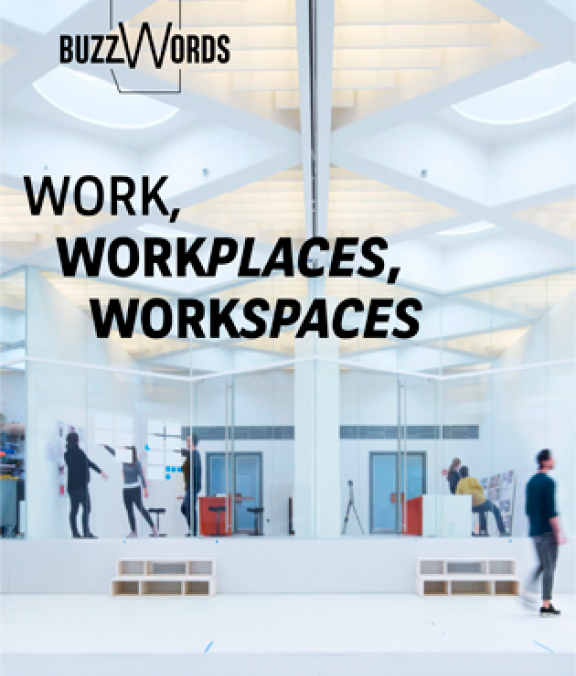 Click here to receive the booklet

-
BNP Paribas Real Estate Advisory & Property Management Luxembourg SA, Kronos Building 10, rue Edward Steichen, 2540 Luxembourg - uses cookies and other methods to process information about you (such as identification data, including your contact details) for the purposes of processing the requests that you send to us via the website and, in some cases, for marketing purposes. For further information about how BNP Paribas Real Estate Advisory & Property Management Luxembourg SA processes your personal data in this context and about your rights (including your rights of access, correction, objection to processing for marketing purposes and your right to give instructions on how your personal data will be used after your death as well as, in certain circumstances, a right to erasure, to restrict processing, to data portability and a right to object to other forms of processing) and BNP Paribas Real Estate Advisory & Property Management Luxembourg SA's obligations in this area, please take a look at our Data Protection Notice available at https://data-privacy.realestate.bnpparibas/.