With this report, Smart Metropolis Lille, we offer you a new insight into the challenges facing the Lille metropolis as a smart metropolis. Through economic, mobility, quality of life and environmental questions, as well as testimonials from local and international decision-makers and key figures from the real estate market, increase your knowledge of the following issues:
What are the different characters of the Lille metropolis: Lille European Metropolis, metropolis/campus, urban agricultural metropolis?
How and to what extent does Smart Metropolis Lille fit into the cross-border dynamic of a European metropolis?
How are major urban projects such as the new Saint-Sauveur district, Euralille 3000 and PLU2 (a local urban development plan) sustainably reshaping the Lille metropolis?
GET THE STUDY
The Smart Metropoles collection invites you to view French and European metropolitan centres that are part of our dynamic future through the prism of the Smart City. Economy, mobility, lifestyles, population and the environment are considered, as well as future major urban projects that will shape the cities of tomorrow.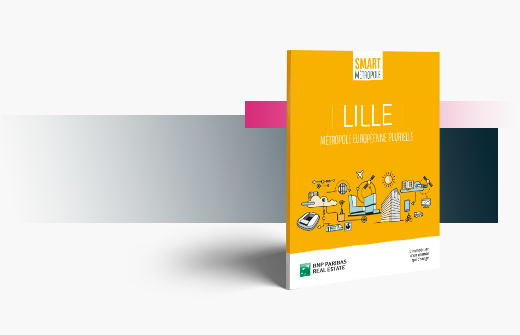 Click here to receive the study

-
BNP Paribas Real Estate Advisory & Property Management Luxembourg SA, Kronos Building 10, rue Edward Steichen, 2540 Luxembourg - uses cookies and other methods to process information about you (such as identification data, including your contact details) for the purposes of processing the requests that you send to us via the website and, in some cases, for marketing purposes. For further information about how BNP Paribas Real Estate Advisory & Property Management Luxembourg SA processes your personal data in this context and about your rights (including your rights of access, correction, objection to processing for marketing purposes and your right to give instructions on how your personal data will be used after your death as well as, in certain circumstances, a right to erasure, to restrict processing, to data portability and a right to object to other forms of processing) and BNP Paribas Real Estate Advisory & Property Management Luxembourg SA's obligations in this area, please take a look at our Data Protection Notice available at https://data-privacy.realestate.bnpparibas/.